No results were found for the filter!
Order quality scatter decoration from HALBACH – exclusive for B2B customers
At HALBACH you will find scatter decoration suited to every occasion and every season. Over 70 motifs in at least as many colour variations are available in this category. The choice of materials is just as wide: felt, wood, paper, velvet and metal. What would you like to offer your customers? Register in our online shop and discover the full range of scatter decoration, decorative ribbons and many more decorative items.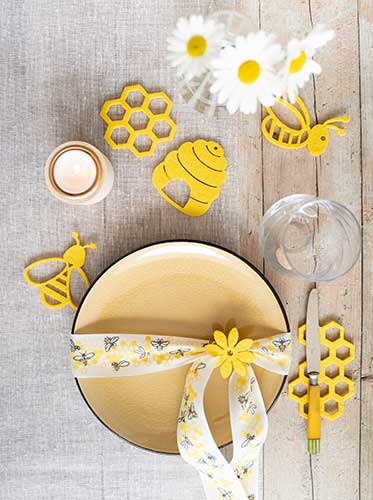 Versatile and original – scatter decoration for every occasion
Whatever your customers are looking for, you will find the right scatter decoration at HALBACH. For the grand opening of a plant nursery, we have a whole range of flowers, bees and butterflies. There are hearts in all imaginable formats for weddings and anniversaries; for baptisms or communions we have suitable scatter items in pearl or leaf shapes.
Looking for something exotic? We have just what you need: flamingos for beach parties, pineapples and hibiscus petals for cocktail receptions, sea motifs for seafood buffets. Make your selection directly online and pre-order your scatter decoration for the upcoming season!
Richly coloured scatter decoration for spring and summer – in the HALBACH online shop
When the first buds appear on trees and bushes, spring is not far away – high time to prepare a warm welcome. Whether Easter, birthdays or spring festivals – the right table decoration turns every occasion into a unique experience. In the HALBACH online shop you will find a variety of scatter decoration that perfectly decorates the table.
Holographic and metallic scatter decoration is currently extremely popular. The shimmering petals, butterflies and shells are designed in Germany and covered on one side with foil. With a diameter of 5 cm or 10 cm, they are perfectly suited to tables and window sills. Our shining petals, combined with colourful decorative leaves in green felt, provide that true summer feeling. The funny golden brown monkeys made of tear- and water-resistant paper with metallic coating on one side are a smash hit at every party. You can hang them anywhere, even on glasses! They put all the guests in a good mood.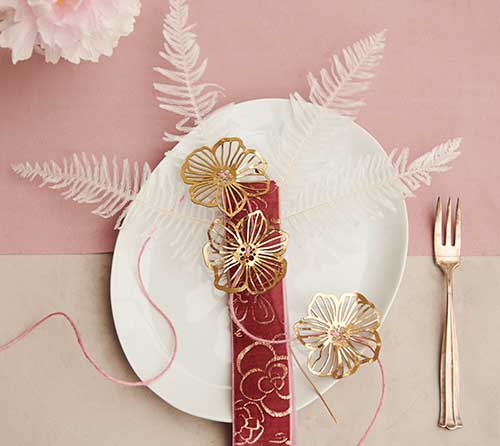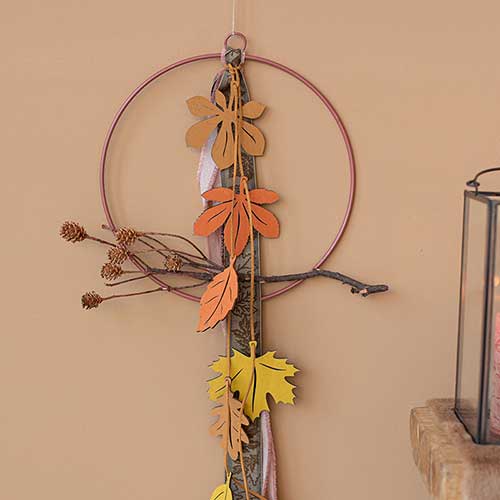 Decorative scatter items for an autumnal atmosphere
The leaves change into beautiful colours, the first powerful storms darken the skies, and life slowly moves back indoors – autumn has arrived! Who wouldn't want to bring the beauty of nature into a cosy home? With autumn scatter decoration from HALBACH, creative minds can easily create table decoration, decorative rings and more in warm, earthy tones. Whether classical autumn leaves, mushrooms and acorns in wood, or soft felt items shaped like squirrels, hedgehogs and owls – our varied range of scatter decorations fulfils every desire.
The scatter decoration in our offering is not just there to decorate the dinner table on Thanksgiving. Many of the products can also be used for seasonal design, for instance as garlands or in decorative rings. Combined with our quality ribbons, cords and decorative fabrics, the scatter decoration always improves the room. Autumn is also a perfect time for creative arrangements with natural materials like dried flowers, twigs, pumpkins, chestnuts and much more.
Seeing out the old year: scatter decoration for Christmas and New Year's Eve
Cosy get-togethers and tasteful decoration are firmly part of Christmas. The traditional Advent calendar and various table ornaments are especially beloved in the Christmas season. Those who want to go beyond pine twigs and candles can work with scatter decoration in wood and felt. Typical Christmas motifs like stars, gnomes and gingerbread are some of the favourite items. Winter scatter decoration like snowflakes, pine trees and holly are also available in the HALBACH range. Whether natural colours, red and green, with gold or silver glitter – discover the creative scatter decoration for Christmas in our online shop now!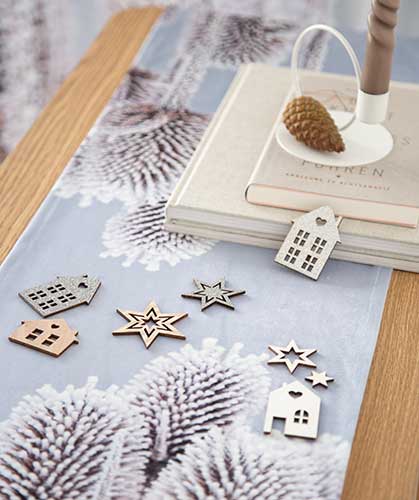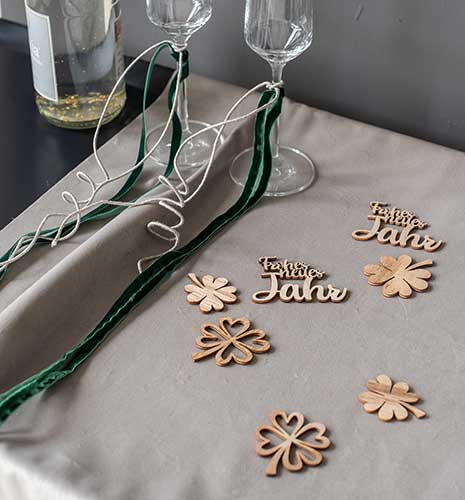 As the year nears its end, many people have big parties. New Year's Eve is an almost magical celebration where we reminisce on the past year and forge plans for the coming one. To ensure that the New Year's Eve party is a hit, you've got to have the right decoration: scatter decoration with clover, lucky pigs and glittering paillette stars catches everyone's eye and puts the guests into a party mood. For the elegant and sustainable taste, there is wooden scatter decoration in natural designs – whether you're looking for lettering with "Happy New Year" or lucky symbols like clover, you'll find what you need in the HALBACH online shop. Scatter decoration can naturally also be used to make invitation or menu cards. Increase your guests' anticipation for the new year!
HALBACH Seidenbänder – Your B2B online shop
We design, produce and sell quality ribbons, cords and fabrics as well as other decorative articles for wholesalers. Twice a year, you will obtain the possibility to discover and pre-order our new collections as a registered B2B customer. Whether scatter decoration for seasonal occasions, decorative rings and lettering for weddings or a variety of decorative ribbons made in Germany – discover the world of HALBACH Seidenbänder!